Guided Tours Throughout The Abel Tasman Region
Share in the knowledge of a guide
Whether you want to be driven somewhere, guided through New Zealand's bush or up a mountain, on a climbing trip or a motorcycle tour from Golden Bay to the Nelson Lakes, you'll find what you're looking for here.
Abel Tasman Charters, best Abel Tasman day trip, cruise, walk, kayak, enjoy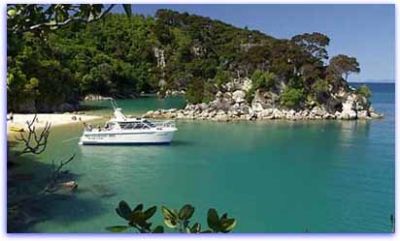 Daily scenic cruises along the Abel Tasman coastline
Enjoy our best Abel Tasman day trip. A day cruise along the Abel Tasman National Park's scenic coastline. Enjoy a swim, go for a bush walk or try sea kayaking. Look at the wildlife. Or you can stay on board and relax. Lunch included. Toilet aboard.

The Taranui is a modern and comfortable power cat - come and experience this beautiful day trip in New Zealand's Abel Tasman National Park.

This is a Qualmark rated activity.
Farewell Spit Eco Tours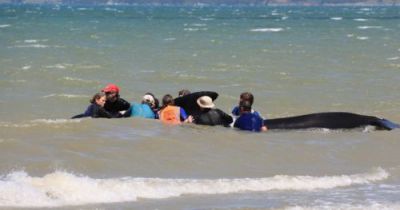 The original Farewell Spit tour company
Enjoy a tour along Farewell Spit, a very special place in Golden Bay. View the historic lighthouse, learn its history, and explore its reserve. See the birds (waders and gannets) and learn about the conservation and ecology of the Spit.

(This listing is to thank Paddy for picking up exhausted voluteers walking back after helping at a whale stranding - it was much appreciated.)