Hire A Boat To Explore The Abel Tasman Coastline & Marine Park
Skipper your own boat and enjoy the fun you can have on the water.
If you don't want to take a cruise you can always hire your own boat and explore the Abel Tasman.
Abel Tasman Charters, Private Day Charter Or Overnight in The Abel Tasman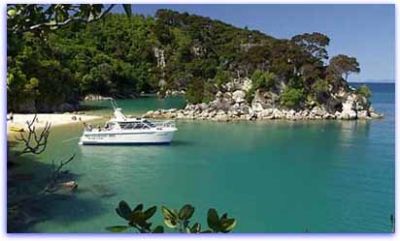 Enjoy an exclusive charter and cruise the Abel Tasman
Our private charters enable you to enjoy your time in the Abel Tasman. You can have an exclusive charter for the day or overnight in Anchorage Bay. Take a romantic walk along the beach while your skipper prepares dinner. Cruise and enjoy the things you want to enjoy. Take the kayaks out or snorkel in the marine reserve.