Artists, Studios, Museums, World of Wearable Art and Galleries in New Zealand's Abel Tasman Region
The Abel Tasman's Artists, Museums & Studios
Visit or contact the many talented artists of the Abel Tasman region. Sculptures, painters, mixed-media artists, carvers, metal workers... Visit the World of Wearable Arts Museum or the Nelson Museum.
Copper Beech Gallery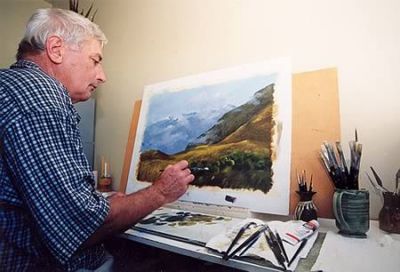 John Gatenby, landscape and seascape artist at Copper Beech Gallery
Copper Beech Gallery is the home of one of New Zealand's leading landscape painters, John Gatenby. View some of the stunning landscape and seascape paintings at the gallery which is usually open throughout the summer months. If you're making a special trip to the gallery, please call or email to ensure John is not out researching his next painting. Viewing during winter is welcome, but by appointment please.
Peter Copp Painter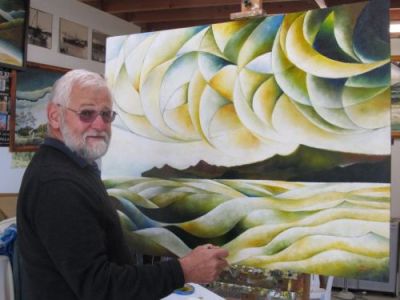 Peter Copp painter in Ruby Bay
Enjoy the paining of Peter Copp from Ruby Bay.

Painting with oils allows me to use the rich and transparent colours that are available, I find this is important in expressing the interesting light conditions and movement that you see during the passage of a day.