Events in the Abel Tasman Region of New Zealand
Join in the fun or try something new.
The Abel Tasman region is not only renowned for its walking tracks and spectacular beaches, its vineyards and wines but also for its arts and crafts. Whatever you'd like to try your hand at, I'm sure you'll find something to do here.
Operatunity - Tennessee Waltz
Monday, 3rd May 2021 - Monday, 3rd May 2021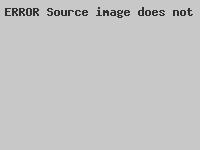 Hope Community Church, Ranzau Road, Hope, Nelson / Tasman

Yee-haw! Giddy up as our all-star cast transports you to the home of country music showcasing the likes of John Denver, Dolly Parton and Johnny Cash.

Starring Karl Perigo, Bruce French, Grant Winterburn, Marian Burns, Pat Urlich, Ray Eade and Suzanne Lynch.

General Admission: $37.00
Groups of 5+: $34.00
Groups of 10+: $33.00
Groups of 30+: $32.00
Buy Tickets - 0508 266 237
Additional fees may apply
Time: 11.00am - 1.00pm
Disclaimer: theabeltasman.co.nz does not accept responsibility for any event, or any effects thereof.